2022 Queen's Birthday Honours
Congratulations
Dr Graeme Woodfield CNZM
Dr Gordon Nicholson ONZM
*****

New Zealand Medical Practitioners of WW1
Collaborating with the Auckland War Memorial Museum Online Cenotaph team, Dr Pat Clarkson has compiled an important record of more than 500 New Zealand doctors who served in WW1.
Altenatively...
Click on Auckland Museum - then click on search icon (screen top right) - enter NZ Doctors WW1
*****
Auckland Medical History Society
For more about AMHS and the Ernest and Marion Davis Library
Click on link above, scroll to p.32 to see photos
(Courtesy University of Auckland)
Click in link below to read our latest newsletter
Meetings
of the Society 2022
2022 presented ongoing uncertainties related to Covid 19. The Executive Committee therefore decided to suspend the 2022 Speaker Programe until later this year. A meeting is provisonally planned for
Thursday 3 November 2022
AMHS Mailing list and Network
AMHS aims to attract a wider audience including students and anyone interested in health history and heritage. We have an all-inclusive mailing list of everyone interested in receiving notifications of upcoming meetings and activities.
To join the mailing list click on the link below - provide your name, email address, mobile number:
Changes
AMHS has streamlined administration. Changes include suspending the members annual subscription fee until further notice.
We welcome donations to support the ongoing operation of the Society.
Meetings
Our usual meeting format is that main presentations begin at 7pm preceded by a short talk featuring
Highlights of the Ernest and Marion Davis Collection
These informal, 25 minute talks are a great opportunity to hear about some of the remarkable, lesser known objects found in the EMDL collection - their provenance and the people associated with their story. Talks start promptly at 6.15pm. Numbers are limited to about 12 people
All meetings are free, no bookings are required and everyone is welcome!
*****
Medical Practitioners in New Zealand 1840-1930
Click on title to read this interesting book by Rex Wright-St Clair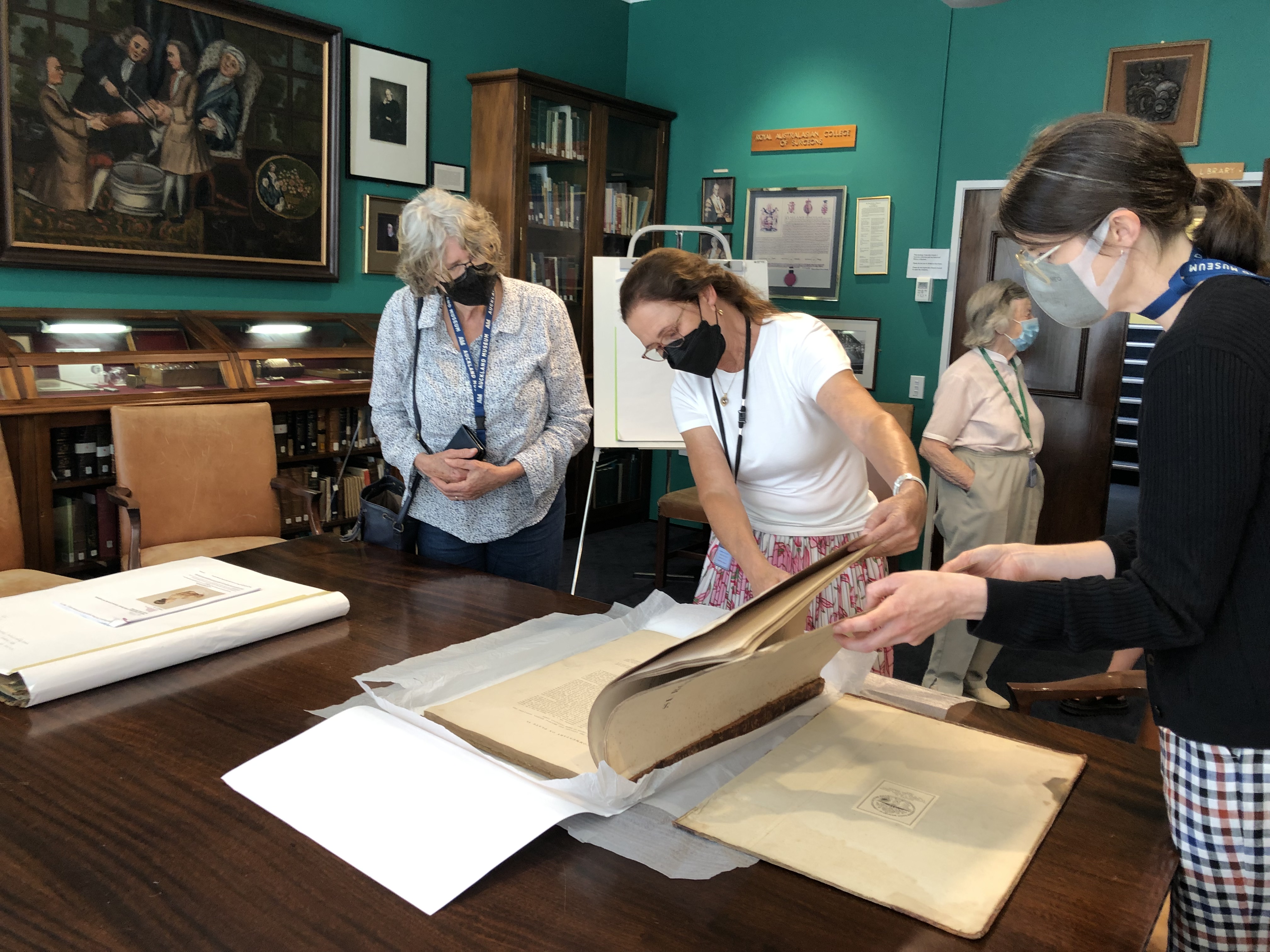 2022 Visitors from Auckland Museum viewing some of the EMDL collections (Photo JM)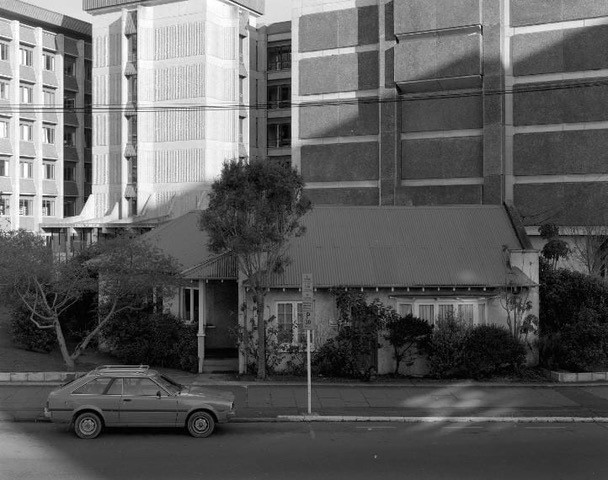 The Pink Cottage 1975 (Source FMHS history.blogs. auckland.ac.nz)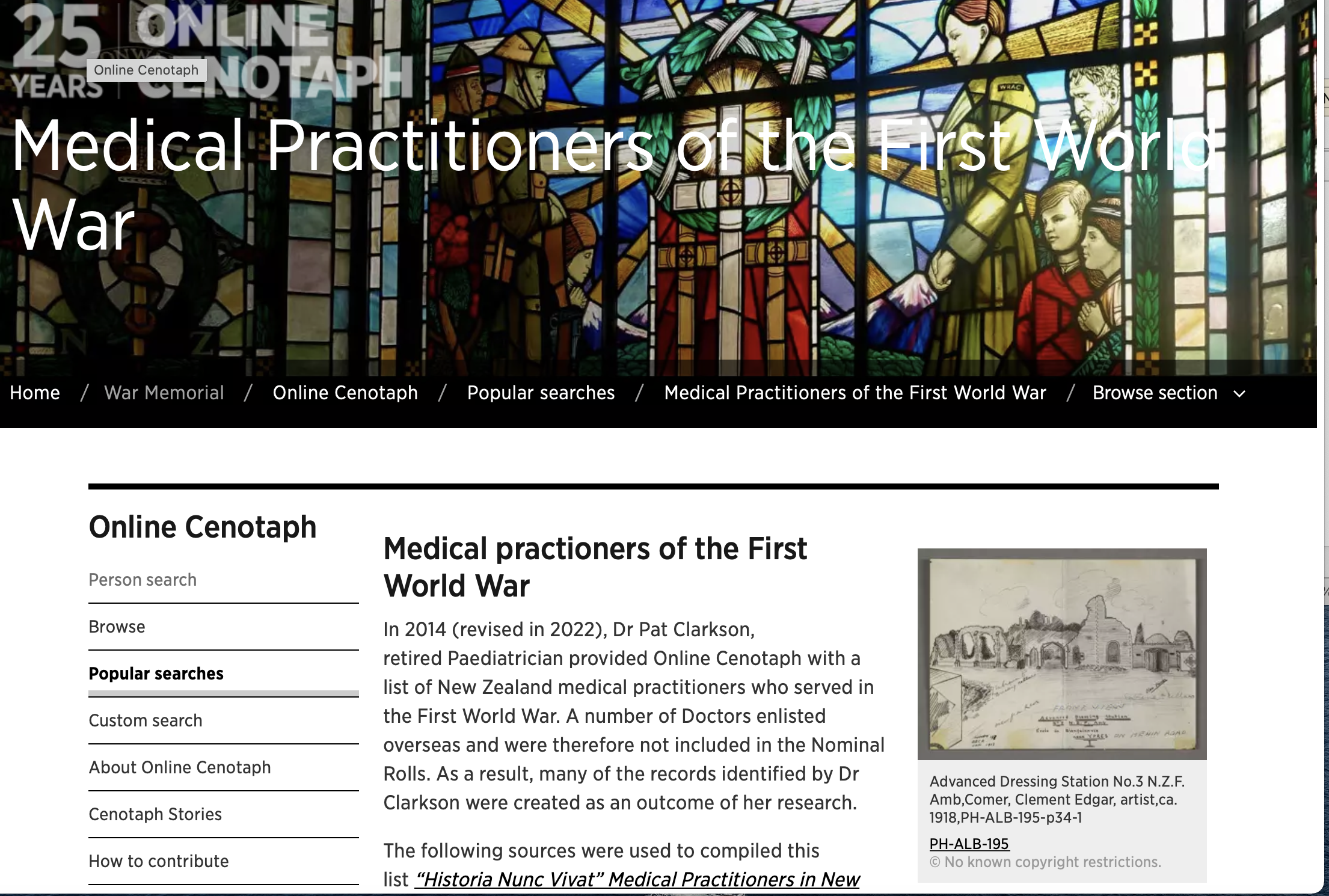 New Zealand WW1 Nurses
Auckland Hospital nurse Charlotte (Lottie) Le Gallais was one 10 nurses selected to serve on the first voyage of the New Zealand hospital ship Maheno in July 1915. Five hundred and fifty New Zealand registered nurses served overseas with the New Zealand Army Nursing Service (NZANS).
Click on Auckland Museum -
then click on search icon (top right screen) - enter NZ Nurses WW1
(Lottie Le Gallais - photo Auckland Museum Online Cenotaph)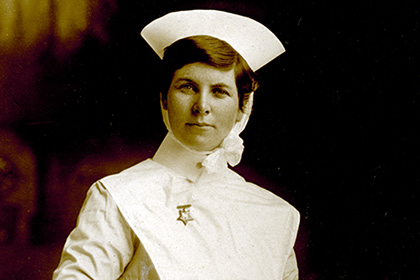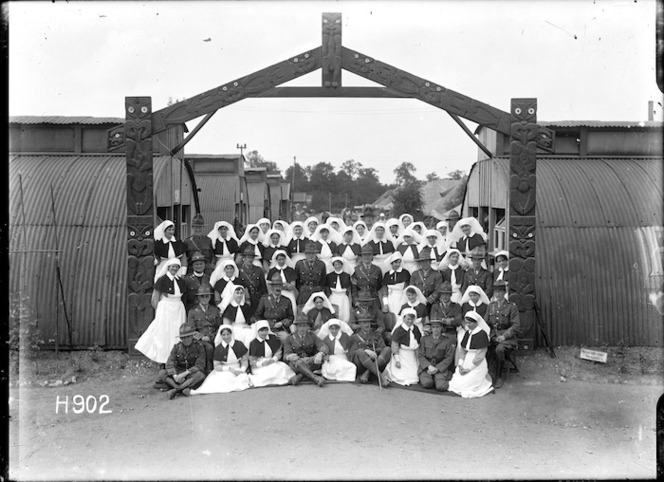 WW1 New Zealand Medical Services (Photo National Library of NZ)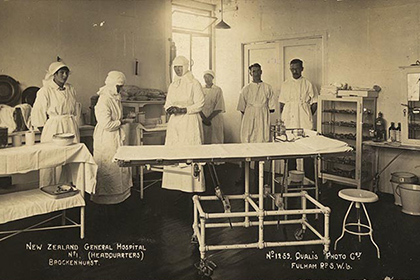 WW1 Operating theatre No 1 NZ General Hospital, Brockenhurst. (Photo Auckland Museum file)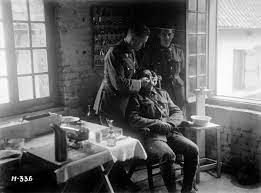 WW1 NZ Dental Corp (Photo Auckland Museum file)