Cancelled due to Covid 19 restrictions. Next meeting 4th November 2021
Meeting Thursday 2nd September at 7pm
Medical Humanities essays
Three short presentations on medical history by Students.
The History of Tuberculosis. Presenter: Likhit Dukkipati
Neonatal Intensive Care over the 20th Century particularly in America. Presenter: Jacqueline Alexander
First heart transplant surgery through the careers of John Gibbon,Vladimir Demikhov, Walt Lillehei and Christiaan Barnard. Presenter: Bernard Aucamp
All welcome to meetings, free, no bookings required
Highlights of the Ernest and Marion Davis Collection
Special interest talk 6.15pm-6.40pm
Learn about some of the remarkable, lesser known objects found in the EMDL collection - their provenance and the people associated with their story. These informal 25 minute talks start promptly at 6.15pm. Numbers are limited to about 12 people (first come/ first served). In this talk we will hear the story of neurologist Dr Keith Eyre - his briefcase and other fascinating objects!
Auckland's Harley Street
Presentation at the Auckland Central Library and streamed via Zoom Wednesday 6 October 2021 12pm-1pm. (Free)
For details see: www.aucklandlibraries.govt.nz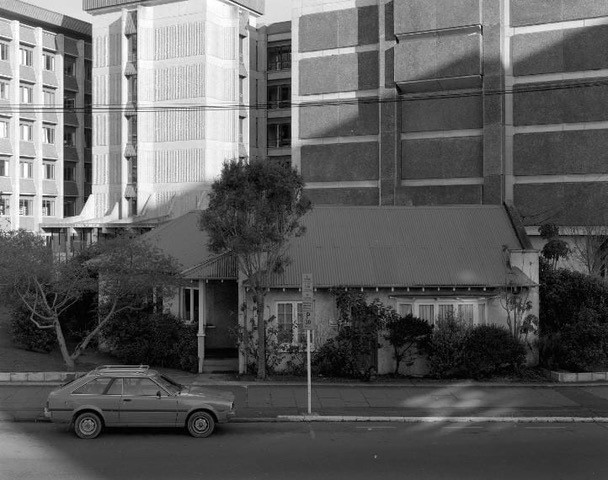 The Pink Cottage 1975 (Source FMHS history.blogs. auckland.ac.nz)